We offer
Award Winning Kids Classes
Unlike most school physical health programs or team sport that to cater to the most athletic and naturally gifted children, our program fosters a safe and positive environment for all children who decide to embark on their martial arts journey. Our award winning program is guaranteed to build self esteem, self confidence, self discipline, and the ability to say no to unhealthy peer pressure. Our main goal is to have every child leave each exciting class with the feeling of being a world champion within themselves.
Your child will not only learn the ABC's of Self Defense, but more importantly, the ABC's of Life- Attitude, Behavior and Character. Mastering these fundamentals will enable them to achieve their fullest potential and fulfill their dreams and goals.
Adult & Family Classes
A Team Leach, families that kick together stick together is our motto.
Olympic Tae Kwon Do & Sport Karate Training
Private Lessons / Executive Training
Private lessons are available for those looking for one on one attention. We also provide executive training for adult students looking to learn martial arts and get in shape! If interested please contact the school for more information.
Team Leach
Our Instructors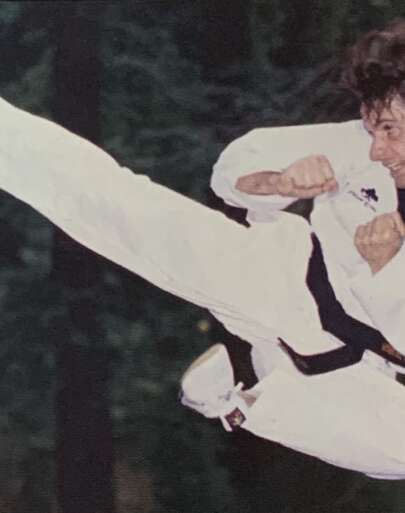 World Champion, 1993 National Instructor of the Year and 1998 Youngest Martial Arts Hall of Fame Inductee Master Robert Leach.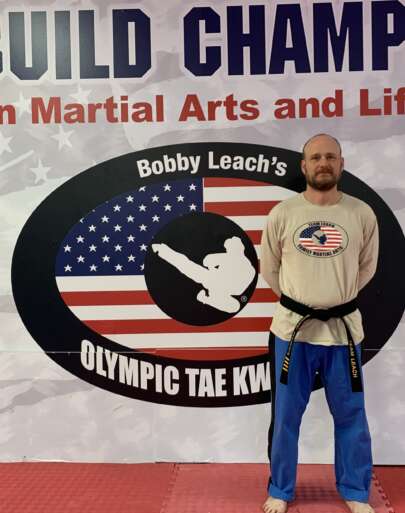 Michael Teasdale began training in martial arts in 1988 in the arts of Tang Soo Do, Hapkido, and Tae Kwon Do. He holds a fourth dan black belt. Michael has a passion for the history and development of the martial arts and endeavors to pass on these traditions to his students. From 1994 to present, Michael has been teaching martial arts, and self-defense incorporating traditional training with real world practical application. It is Michael's firm belief that training and development in martial arts is much more than a hobby or a sport. The study of martial arts is a way of life that increases focus, confidence, self-worth, and both physical/mental health.