Welcome to the
SCHOOL OF WORLD CHAMPIONS AND SOUTH JERSEY'S # 1 RATED TRAINING FACILITY FOR MARTIAL ARTS, KICKBOXING FITNESS, and WORLD CLASS BIRTHDAY PARTIES.
World Champion, 1993 National Instructor of the Year and 1998 Youngest Martial Arts Hall of Fame Inductee Master Robert Leach thanks you for choosing one of the world's premier Martial Arts training centers.
Unlike most school physical health programs or team sport that to cater to the most athletic and naturally gifted children, our program fosters a safe and positive environment for all children who decide to embark on their martial arts journey. Our award winning program is guaranteed to build self esteem, self confidence, self discipline, and the ability to say no to unhealthy peer pressure. Our main goal is to have every child leave each exciting class with the feeling of being a world champion within themselves.
Team Leach
Our Instructors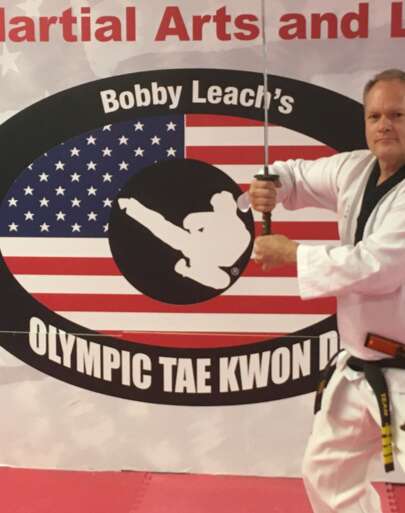 Master Eric Schenke is Kukkiwon Tae Kwon Do certified and holds a 5th Dan.  Master Schenke started his martial arts training in 1976 under Master J A Kim in Sea Girt, NJ learning Isshin Ryu…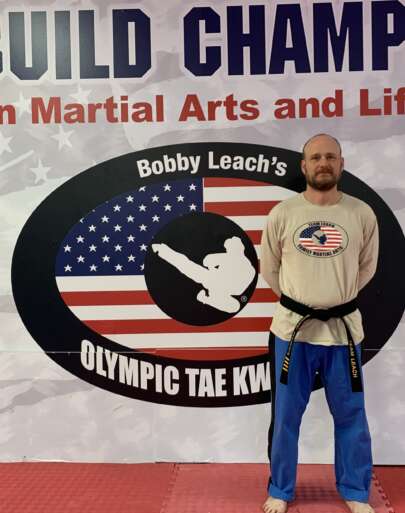 Michael Teasdale began training in martial arts in 1988 in the arts of Tang Soo Do, Hapkido, and Tae Kwon Do. He holds a fourth dan black belt. Michael has a passion for the history and development of the martial arts and endeavors to pass on these traditions to his students. From 1994 to present, Michael has been teaching martial arts, and self-defense incorporating traditional training with real world practical application. It is Michael's firm belief that training and development in martial arts is much more than a hobby or a sport. The study of martial arts is a way of life that increases focus, confidence, self-worth, and both physical/mental health.
Family Martial Arts
Holly Baker says: Mr. Bob and his team are the BEST!! I drive 18 miles (to and from) 3xs a week. I wouldn't go anywhere else. Kids always leaving with a smile on thier faces
Cardio Kickboxing
Mrs. Wolinsky says: I would highly recommend the kickboxing classes at team Leach family martial arts.  They are an excellent source of body weight reduction muscle toning and stress relief.  A few hours a week will make a world of difference.
Family Martial Arts
Anahita Tyagi says: It is a great place to enroll your kids. It teaches them discipline, helps them become stronger, and really put forth their best effort. The kids will have a great time and learn from the best while having fun. They organize great events and they teach you what to do in certain dangerous situations. Much love from the Tyagi family! (comes from first-hand experience)
Birthday Parties
The Wharton Family says: 1/2 We recently had my daughter's 6th birthday party here at Team Leach Martial Arts. The children who participated ranged from age three through nine. My daughter does not take martial arts but we attended another birthday party here and she thought it was so much fun and super cool!
Birthday Parties
The Wharton Family says: 2/2 The children and parents absolutely loved it and said it was so unique and special. Bobby Leach made all of the children feel welcomed and comfortable and even called every child by their name. Parents were fascinated how he could remember each and every child's name. He and his team worked hard to keep the children constantly engaged for an hour and a half through demonstration lessons, drills, snack and drink time, fun games, and amazing obstacle courses. We finished with a spectacular cutting of the cake with a samurai sword with help from Bobby. He promised the best birthday party ever and he delivered!
Cardio Kickboxing
Dave Weiss says: My family and I have been going to Bobby Leach's for 15 years. Master Bob and his staff are amazing with kids instilling defensive skills, self discipline and pride. Though my kids are grown up now, I take cardio kick boxing classes for two years. I feel so much stronger and healthier than i have for years. I'm so grateful to Master Bob,  Ms. Meredith, Ms. Leslie and Ms. Dana enough for getting me back into shape